"Chronic Kidney Disease Will Affect Your Renal Function"


Chronic Kidney Disease Is Usually Caused By A Disease Such As:
These diseases slowly damage the kidneys and reduce renal function over time.
Each year in the United States, more than 100,000 people are diagnosed with kidney failure.
Chronic Kidney Disease is almost always followed by end stage renal disease.
End stage renal disease means that kidneys have failed and no longer work well enough to keep someone alive without dialysis or a kidney transplant. This means the kidneys fail to rid the body of wastes.
You may have gradual worsening of renal function for as long as 10 to 20 years or more, before it finally turns into end stage renal disease.
Severe Chronic Kidney Disease Causes Noticeable Symptoms, Such As:
Electrolyte imbalances
And Fluid buildup (edema)
What are electrolyte imbalances? You get electrolytes from the foods you eat and the fluids you drink. Electrolytes are minerals in your body that have an electric charge. They are in your blood, urine and body fluids.
Maintaining the right balance of electrolytes helps your body's blood chemistry, muscle action and other processes. Sodium, calcium, potassium, chlorine, phosphate and magnesium are all electrolytes.
Most of us are familiar with electrolyte imbalances with small children in regards to excessive vomiting or diarrhea. They easily become dehydrated when their fluids are out of balance.
In people with this disease and those on dialysis, chronic inflammation can lead to heart disease and even death.
Chronic, long-term inflammation can cause progressive kidney damage and loss of function.
When kidney disease progresses, it may eventually lead to kidney failure, which requires dialysis or a kidney transplant for a person to live.
Your Body Could Be Inflammed And You Don't Know It.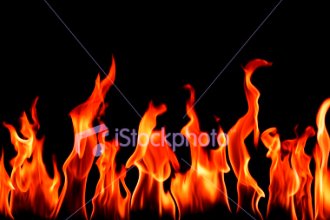 What Are The Symptoms Of Chronic Kidney Disease?
Feeling more tired and have Less Energy
Trouble concentrating
Poor appetite
Trouble sleeping
Muscle Cramps
Swollen feet and ankles
Puffiness around your eyes
Dry, itchy skin
Need to urinate more often, especially at night
Most people may not have any severe symptoms until their kidney disease is advanced. Find out if you should be concerned about kidney disease Early Disease Detection Can Save Your Life! Test Now


Diabetes Either Type 1 Or Type 2, Is The Leading Cause Of Kidney Disease.
Inflammation in people who have chronic kidney disease can be caused by:
Poor nutriton due to poor appetite
Dialysis vascular access infection
Gum Disease or poor dental health
Foot ulcers
Anemia
Uremia (extra waste in the blood)
A transplanted kidney that no longer works
Lack of Exercise
Kidney disease may increases the risk of stroke in patients with atrial fibrillation by causing inflammation and hardening or stiffening of the arteries.
Also, decreased kidney function itself may be a marker for the build up of plaque in the arteries.
If chronic inflammation is not treated, muscle wasting and cytokines(a marker for inflammation) contribute to chronic low albumin levels.
Low albumin is used as a marker of malnutrition and inflammation in kidney disease patients.
To prevent malnutrition, which is connected with inflammation, try to focus on adequate calorie and protein intake and foods that contain antioxidants.
Foods that contain high quality protein are:
Fish
Poultry (chicken breast)
Lean red meat
Eggs
If you do not like fish, ask your doctor about taking Omega 3 Fish Oil Supplements which are a natural anti inflammatory.
You get your antioxidants in colorful fruits and vegetables.
Chronic Kidney Disease Usually Causes No Symptoms In Its Early Stages. Only Lab Tests Can Detect Any Developing Kidney Failure Problems.
Urine, blood, and imaging tests are used to detect kidney disease. These are usually done as an outpatient.
You can have your albumin levels, and your cytokine levels checked for inflammation at the same time.
You want to do whatever you can to reduce chronic inflammation. Follow your doctors advice.
There Is No Cure For Kidney Disease. The Goals Of Treatment Are:
To slow the progression of disease

To treat underlying causes and contributing factors

To treat complications of the disease

To replace lost renal function
If you have a chronic condition such as:
High blood pressure
Or high cholesterol

Aggressive treatment of these diseases is essential to controlling your kidney disease.
Avoid exposure to drugs especially NSAIDs, chemicals, and other toxic substances as much as possible.
The Complications Of Chronic Kidney Disease Will Require Medical Treatment.
Fluid retention can be treated with any of a number of diuretic medications, which remove excess water from the body. However, these drugs are not suitable for all patients.

Anemia can be treated with erythropoiesis stimulating agents. Erythropoiesis stimulating agents are a group of drugs that replace the deficiency of erythropoietin, which is normally produced by healthy kidneys. Often, patients treated with such drugs require either to take iron by mouth or sometimes even intravenously.

Bone Disease develops in patients due to an inability to excrete phosphorus and a failure to form activated Vitamin D. In such circumstances, your physician may prescribe drugs binding phosphorus in the gut, and may prescribe active forms of vitamin D.

Acidosis may develop with kidney disease. The acidosis may cause breakdown of proteins, inflammation and bone disease. If the acidosis is significant, your doctor may use drugs such as sodium bicarbonate (baking soda) to correct the problem.
The Main Thing You Must Do Is Get Your Chronic Inflammation Under Control.
However, if you have a kidney disease always talk with your doctor about anything before you try it.
The first thing you should do is get more omega 3 fish oil in your diet. It's difficult to eat enough fish so you need to take a`supplement. Fish Oil is a natural anti inflammatory.
Fish Oil Has Been Proven To Reduce Inflammation And Reduce The Incidence Of Cardiovascular Disease, Stroke, And Many Other Diseases.
What you need is a high quality, and high amount of EPA and DHA. If the label says ALA you don't need that. You need more EPA and DHA.
Another potent anti inflammatory is pure manuka honey. This has anti inflammatory as well as anti bacterial properties.
Some people take a baby aspirin a day. As always talk with your doctor first.
And of course exercise daily if you are able.
There Are A Lot Of Research Projects Going On About Kidney Disease.
A large research study called Nutritional and Inflammatory Evaluation in Dialysis Patients (NIED study) looked at malnutrition and inflammation in dialysis patients over a 5 year period.
Patients With Kidney Disease Who Reported Having A Fair Or Poor Appetite Were Found To Have:
Low albumin levels
Higher CRP and Cytokines in their blood
Lower quality of life
Low Hemoglobin
More hospitalizations
A Higher Death Rate than patients who reported a good or very good appetite
Moderate kidney disease increases an older man's risk of developing certain cancers, according to an upcoming study in the Journal of the American Society Nephrology (JASN)
The researchers discovered that men with moderate kidney dysfunction had a 39% increased risk of developing cancers over the risk seen in men with normal kidney function.
Risk increased as kidney function declined, and men with significant kidney dysfunction had a three-fold increased risk above normal.
The risk for lung and urinary tract cancers, but not prostate cancer , was higher among men with kidney disease.
Some research evidence suggests that inflammation caused by Chronic Kidney Disease may contribute to the development of cancer.
Other studies have found an association between Vitamin D deficiency, which you might suffer from especially in the winter time in northern climates.
Vitamin D deficiency is highly prevalent among people with moderately reduced kidney function.
Treatment With Vitamin D Has Been Associated With Improved Mortality In Hemodialysis Patients.
The Mayo Clinic study in today's New England Journal of Medicine showed that patients taking fish oil had their rate of kidney failure slowed dramatically.
Foods To Avoid
Learn How To Avoid Weight Gain
Learn How You Can Get Rid Of Your Beer Belly
How Not To Get Another Sinus Infection
Control Your Acid Reflux Symptoms
Learn How To Cure Your Acne

Return from Chronic Kidney Disease to Inflammation Home Page


Tell Us Your Kidney Disease Story
Find people that share your challenges
Tell your story.
Learn what others are doing. Help them with tips about your condition.